Soul-Full Eating: A (Delicious!) Path To Higher Consciousness
There are so many ways to live a supremely fulfilling life. But what surprises most people is that eating offers an aspect of satisfaction that is often overlooked… that is, when choosing foods which resonate with your Soul!
Here's the key:
Eat with love what's grown with love,
prepared with love, and served with love.
In her provocative book, Soul-Full Eating: A (Delicious!) Path to Higher Consciousness, Maureen Whitehouse artfully combines her knowledge as an expert in nutrition and spirituality to guide you along a delicious and rejuvenating, Soul-satisfying path. It's one based on the love of food that anyone—no matter what your faith, religion or personal philosophy—can follow.
By reading this revolutionary book, you will discover how to more lovingly connect with your Spirit and the planet any time you consume food.
Take this spellbinding journey to consciousness, if you would like to:
Become aware of simple, yet dynamic changes you can make in the way you select, prepare and eat food that will increase your vibrancy and personal energy.
Deepen your spiritual connection on a daily basis.
Explore the best approaches to diet that are available today—including Raw Foods, Macrobiotics, Ayurveda, Acid/Alkaline Balance, Food Combining and the "new" Kosher.
Gain cutting-edge knowledge about weight loss that will promote self-love along with dropped pounds.
Use foods to stimulate the body's ability to rejuvenate and heal.
"This is a heart-expanding book from the most powerful, authentic woman I know."
~Catherine Ann Johnston, Founder, The Body Positive.
"Read Soul-Full Eating and get active in your Soul's purpose with every meal."
~Peter Cervoni, Natural Foods Chef and Cooking Instructor
Read the TOC, Chapter 1 and Intro of Soul-Full Eating (pdf)
Visit the Axiom Store to Order the Hardcover Book and eBook
Bring Maureen to your organization or event to speak about Soul-Full Eating
A Modern Day Parable for Everyone Who Eats 
Stop Counting Calories, Carbs and Pounds and Count Your Blessings Instead!

When Kate seeks help for her yo-yo dieting and weight gain, she's looking for more than just another carb-counting quick fix. Tired of both herself and an endless parade of nutrition and fitness advice, Kate doubts that any diet can help her overcome her compulsive eating habits to find the perfect weight.
But the seemingly ordinary "life coach" who agrees to take her on as a client, has more than Kate's waistline in mind. A warm-hearted and fiercely direct dialogue ensues as she guides Kate into unknown territory, and they uncover an aspect of eating Kate had long ago forgotten—joy.
This companion book to Soul-Full Eating: A (Delicious!) Path to Higher Conscience offers a unique, Soul-satisfying approach to living. Following along with Kate in this extraordinary interactive novel will compel you to enter into a complete shift in consciousness – one that will not only free you from dieting forever, but liberate your entire life!
Join Kate on her journey from "I'm not" to "I am" and in just 30 days you too will:
Trust yourself to make healthy, wholesome decisions about food.
Indulge without guilt, and overcome cravings.
Eat when you're hungry and stop when you're full.
Purge yourself of mealtime baggage.
Eat and live in a way that leaves you feeling fully satisfied and not aching for more.
It's time to open our minds and heal our bodies. Maureen Whitehouse helps us do both. Entertaining and enlightening—this powerful guide clearly points the way out of not only the dieting debacle but offers freedom from addictions of all kinds."
~ Jennie Hunter-Cevera, Executive Vice President, Discovery and Analytical Science, Research Triangle Institute
"Outstanding! This book will fill you with Soul."
~Mark Victor Hansen, Co-Author of New York Times #1 Bestselling, Chicken Soup for the Soul
Read the Forward of Food: A Love Story (pdf)
Visit the Axiom Store to Order the Softcover Book and eBook
Learn about the Food: A Love Story Online Program and Community
Now Available! The Food: A Love Story audio book!
Narrated by Maureen Whitehouse
Coming Soon!
Feeding Your Soul: Meal Prayers and Inspiration from Around the World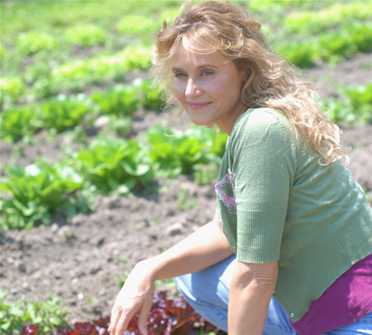 Eat Your Way to Enlightenment.
Get Your Copy Today…
Food is energy. When you absolutely love what you are eating, when your food resonates with your Soul's hunger, an uplifting energy infuses you that is as important as the vitamins the food contains. This book brings soul to the ways you nourish your body.
"I love this book, it's so clear & simple to read. Maureen is the Hemingway of Spirituality. Soul-Full Eating contains everything you need to know about nutrition – the perfect book for both novice & expert alike."
"Outstanding! This book will fill you with Soul."
Finally, someone put a book together to help me on my journey to understanding my relationship with food. It is an excellent guide for anyone who wants to realize the power of purposeful eating and living. I now feel challenged to look at my eating habits and understand the consequences of what I put into my mouth. I never truly understood what an "organic lifestyle" meant before reading Soul-Full Eating. Its encouragement will change me forever, I'm sure of that!