An Immersive Experience Just For You…
The Food: A Love Story
Online Program and Community
Eat Your Way to Enlightenment!
Imagine experiencing spiritual healing, higher states of consciousness and even spiritual awakening via eating…
Watch Maureen On NBC
A TV Interview
when Soul-Full Eating hit
#1 on the Best Seller List.
What is Soul-Full Eating?

What are you hungry for? It's not just food…
For most of us, our deepest hunger is for a greater sense of connectivity, meaning, purpose and love.
What and how you eat can say a lot about how you approach all of your life.
Are you moving towards or away from greater fulfillment?
Ask yourself:
Do you feel unfulfilled, always seeming to crave more?
Have you ever experienced guilt, sacrifice and suffering around food and eating?
Are you tired of listening to other people telling you how you should eat, exercise and look?
Do you feel frustrated and confused by the hundreds of diet "plans" and "experts" all with their own, often contradictory methods of achieving the perfect body?
Do you long to sit down and really enjoy a guilt-free meal alone or with family and friends?
Have you quit a diet that you swore you'd stick to, feeling defeated and self-loathing?
Have you triumphantly reached your weight-loss goals, only to yo-yo back to your original weight, while frantically trying to control your fluctuating waistline?
Do you want to eat the foods you love while simultaneously experiencing more peace and fulfillment in life?
There is a kinder, more aware approach to eating that satisfies your innate hunger for "something more" and feels honoring and fulfilling to you even before you enjoy a single bite…
It's called Soul-Full Eating.
The Soul-Full Eating axiom is:
Eat with love, what's grown with love, prepared with love and served with love.

It will not only transform your mealtime, but your entire life.
With a generous spirit, Maureen Whitehouse offers you a new vision for eating that will leave you feeling full on every level.
Curious to learn how Soul-Full Eating can change your life?
Click Here to get a complementary excerpt from Maureen's award-winning, #1 best-selling book, Soul-Full Eating: A (Delicious!) Path to Higher Consciousness. Here Maureen offers to you a revelatory experience unlike any other, as she guides you along a delicious, rejuvenating, Soul-satisfying path. It's one based on the love of food that anyone – no matter what your faith, religion or personal philosophy – can follow.
With Soul-Full Eating you will:
Become aware of simple, yet dynamic changes you can make in how you select and prepare food that will increase your vibrancy, satisfaction and personal energy.
Learn how to eat the foods you love without ever gaining an unwanted ounce of weight ever again
Completely transcend cravings of all kinds
Use foods to stimulate the body's ability to rejuvenate and heal.
Deepen your spiritual connection on a daily basis while you take a stand for a compassionate and sustainable world.
Leave behind all drama to find fulfilling, fun and more loving personal relationships.
So you'll not only look, but feel your very best!
Maureen Whitehouse is a renowned expert in eco-spiritual nutrition and the award winning author of Food: A Love Story and best-selling Soul-Full Eating: A (Delicious!) Path to Higher Consciousness. Her expansive knowledge of nutrition grew from the demand to maintain a "picture perfect" image as an international model and commercial actor. This initial goal led to decades of experiences traversing the globe, voraciously studying the world's diverse nutritional and spiritual traditions.
She currently resides in Cambridge, Massachusetts and is a teaching fellow at the Harvard Divinity School doing research on mindfulness and food ethos.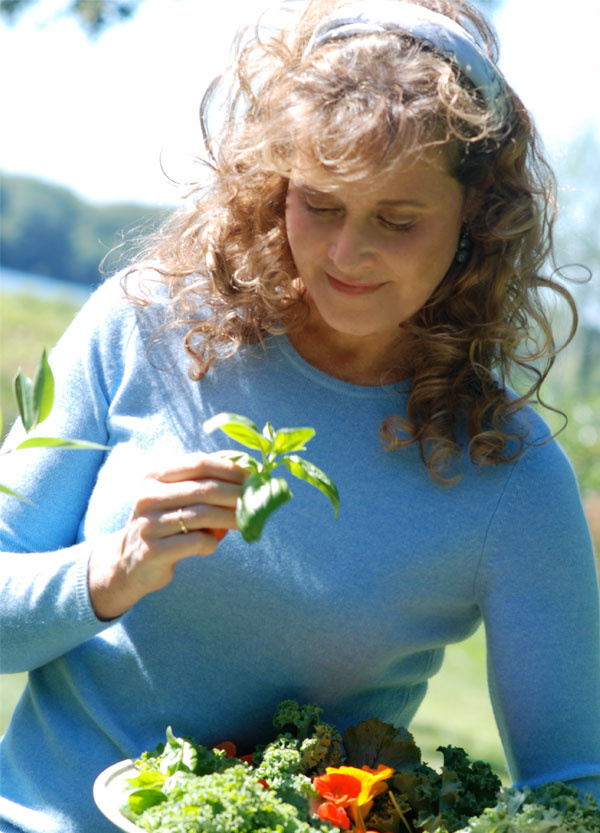 See The Latest In The Soul-Full Living Blog…
I recently had the pleasure of meeting Stephanie Clairmont, a very knowledgable dietician whose work includes developing strategies for good health, delicious food and how to maintain a healthy, active lifestyle. I love hearing about the latest findings around food,...
read more
According to Greek mythology, Narcissus (Nárkissos) was a handsome youth who never valued the people who loved him, even to the point of being cruel to them. When the gods saw that he had rejected the love of a nymph named Echo, they were furious and cursed him so...
read more